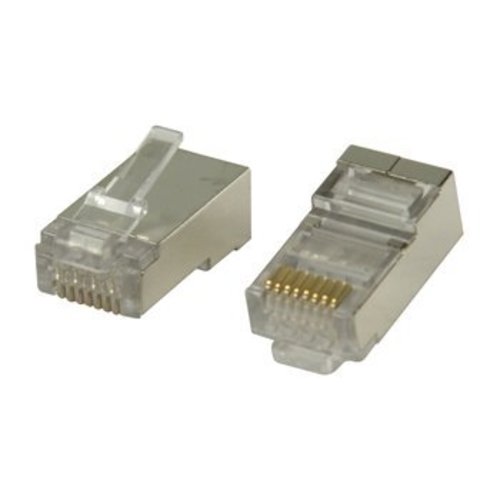 Cat6 connector
Cat6 Connector
De cat6 connector is verkrijgbaar in een shielded en een unshielded variant. De shielded variant van de cat6 connector kan worden gebruikt op een afgeschermde FTP of SSTP kabel. De unshielded variant van de connector is geschikt voor een (onafgeschermde) UTP kabel. Wanneer u niet zeker bent of u een shielded of unshielded connector nodig heeft, vraag ons dan gerust om advies. Wij helpen u graag bij het vinden van het juiste product voor de juiste klus.
Een cat6 Connector plaatsen
De connectoren moeten worden geplaatst met behulp van een krimptang. Dit geldt voor zowel de shielded als de unshielded versie. Ook deze krimptang hebben wij in ons assortiment op netwerkkabel.eu.
Op zoek naar een cat6 connector? Netwerkkabel.eu biedt het breedste assortiment in netwerkkabels.