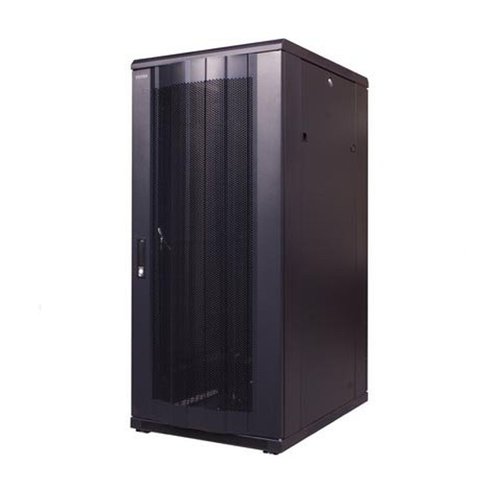 Serverkasten
Serverkasten en Patchkasten
Server- of patchkasten zijn speciale kasten voor servers. Servers zijn computers of programma's die diensten verlenen aan cliënten. Servers worden voorzien van aangepaste hardware, zoals een voeding, processor of geheugen. In een serverkast kan de server netjes worden gemonteerd, samen met de bijbehorende hardware. Onze serverkasten zijn verkrijgbaar met ruimte voor verschillende units. Daarnaast zijn ze er in het wit en in het zwart. 
Serverkast of Patchkast?
 
Het verschil tussen een serverkast en een patchkast zit hem vaak in het type deur. Bij een patchkast is de deur vaak gemaakt van glas. Een serverkast heeft vaak een geperforeerde deur. Hierdoor kan de server beter zijn warmte kwijt in een serverkast, maar bij een patchkast wordt het geluid tot een minimum beperkt. Welke variant het beste bij uw situatie past is dus heel persoonlijk. Gelukkig hebben wij bij netwerkkabel.eu zowel patchkasten als serverkasten in ons assortiment.